Profile

random musings from a dangerously sharp mind
modern day daedalus
This journal should be viewed with discretion.
Free Account
Created on 2009-05-02 20:02:13 (#221630), last updated 2012-10-31 (255 weeks ago)
6,871 comments received, 234 comments posted
2,397 Journal Entries, 553 Tags, 0 Memories, 51 Icons

About

Mini Bio
MODERN DAY DAEDALUS
I AM A PEACEKEEPER, BUT NOT A PACIFIST
So, let's have a chat about my default personality settings, shall we?
Kit is:
Human.
Twenty-four.
Female.
African-American.
Personalitysexual.
Unashamed.
Part-time introvert.
Computer Security Systems student. With a writing journal:
kirschvanille
.
Video game making n00b.
Feminist.
Technical Support Engineer.
Best friend of:
nicola_pooh
.
Evil Head Minion of
vegeta_no_oujo
.
A Hujoshi, more than anything else...
Kirschvanille
Taking Undue Liberties
Destiny Interrupted
Facebook
4chan
Kit likes (simple):

Television: Supernatural, The Walking Dead, White Collar
Anime and manga: horror, hentai, shounen/action, sci-fi.
Movies: action, sci-fi, Disney, horror, martial arts (the old ones).
Books: anything I can get my hands on.
Yaoi/slash. Boy on boy love is my thing. Get over it.
Music: Motherfucking Adam Lambert, American rock and pop, Japanese pop and rock, Korean rock, Chinese pop, Latin, salsa, early nineties, late eighties, techno/electronica. More than that but can't remember now.
Gaming: RPGs of all kinds, dancing.
People of all kinds.
All school subjects.
Chocolate.

Kit dislikes (simple):
Intolerance.
Racism.
Useless Presidents.
Betrayal.
Liars.
Fandom/pairing wars.
Squash, radishes, eggplants, and rutabagas.
Disregard for life. Pretenders.
Soft candy.

THIS JOURNAL IS FRIENDS ONLY.

I am currently saving money to fund a volunteer trip to Peru and I'm hoping to get some help!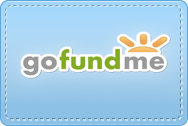 The Fan/Fandom Creed. I live by it.


Completed Challenges


Hyde moodtheme designed by
ranaeressea
Supernatural moodtheme designed by
causette
LJ profile tables designed by
minty_peach

In an emergency situation, every second counts.
I participate in the Emergency Contact Information First Post program.
Do you? The life you save may be your own.


Connect

People
[View Entries]

Communities
[View entries]

Member Of (9):

Subscriptions (8):

Administrator Of (2):

Feeds
[View Entries]

Subscriptions (0)

Linking
To link to this user, copy this code:
On Dreamwidth:
Elsewhere: